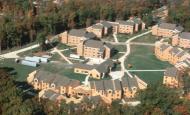 College of Science
CAMP Home
People
Research
Simulation Gallery
Publications
Resources for students
Data archive
Annual conference
Computing resources
Related links
About our webpage
Contact us
---

Research
CAMP carries out research in the fields of numerical weather prediction, atmospheric transport and dispersion, and computational methods to optimize the tools and to develop advanced methods to improve current capabilities.

This program is in a unique position to make a significant contribution towards addressing many of the atmospheric transport and dispersion modeling challenges. Our Current research activities include the following main research areas (please click on the links embedded in the following list or on the left side to get more details on the specific areas and see pictures and animations):
The aerosol impacts on clouds and climate are being investigated.
The transport and dispersion models (such as CALPUFF, HPAC/SCIPUFF, VLSTRACK and JEM) are being evaluated independently with field data from urban to mesoscale field experiments.
Methods of assessing the uncertainties in predictions of numerical weather prediction models are being developed and tested.
Computational Fluid Dynamics (CFD) models are being used in research of turbulent atmospheric boundary layer flows around obstacles and are being tested with fluid modeling data.
Mesoscale meteorologiocal models are being used for application to mesoscale atmospheric flows and are being tested with atmospheric observations and analysis.
The physics of mesoscale meteorologiocal models are being improved and evaluated against atmospheric observations and analysis.
Lagrangian Particle Dispersion Models (LPDM) are being improved to account for a variety of boundary layer stability conditions and generalized LPDM algorithms are being developed for implementation in a variety of boundary layer flow models.
Methods of estimating the surface roughness of urban and industrial sites are being proposed and tested with a comprehensive set of data.
Field and laboratory data sets and models of urban transport and dispersion are being acquired and will be used in comprehensive model evaluation studies.
Artificial Neural Network algorithms are developed and used for improving atmospheric mesoscale model predictions.
We propose building on our strengths in these areas by continuing to put additional emphasis on how the surface and atmosphere interact and continuing to address issues of fundamental importance to atmospheric processes.
---
See the CAMP contact page for detailed information on contacting us.
Last Modified: