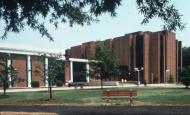 College of Science
Home
Students
Research
Simulation gallery
Publications
Teaching (Courses)
Data archive
Annual conference
Computing resources
Related links
About our webpage
└
Restricted area
Contact us

About our webpage
We are committed to making our webpage accessible to everyone. Thus we are constantly validating and testing it with different web browsers. However, if you notice a problem or have any questions, comments or suggestions, you are more than welcome to notify us. Below are the list of browsers in which our page reportedly behaves the way we intended:


W3C Recommendations. You can check W3C validity of our page by clicking on the W3C logo at the bottom of every page. We also support anybrowser.org, a campaign to discourage browser specific web design.


---
See the contact page for detailed information on contacting us.